Customers Success Stories
Name: CaviDyne LLC
Location: Sarasota, Florida, USA
Industry: Manufacturing
CaviDyne LLC of Sarasota, Florida is a manufacturer of underwater cleaning tools and systems for commercial divers and ROVs and sells equipment to distributors worldwide. CaviDyne sells tools and equipment around the world. To support worldwide operations as well as focus in the domestic market – especially, they operate from two locations: Florida and California. CaviDyne found Datamoto through extensively researching multiple business programs.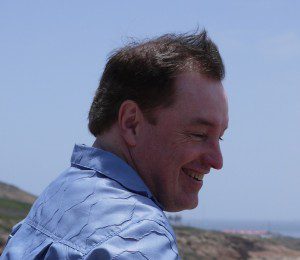 "Datamoto offers a product that encompasses all our needs; is easily customizable; user-friendly; easy to train staff on and economical was spot-on. It satisfies our functionality requirement", says Mr Ian McDowell Hamilton, Sales & Marketing Manager. "Datamoto has been instrumental for CaviDyne in providing a dependable sales, purchasing, and inventory system. When assistance has been needed Datamoto has offered excellent, quick, and helpful customer service. Using Datamoto has helped CaviDyne achieve better organization of data and inventory control. Datamoto also allows us to classify our customers industry and so allowing staff to easily identify how to better serve the customer needs. I would highly recommend Datamoto."
Name: Gregg Drilling and Testing Inc.
Location: Alberta, Canada and California, USA
Industry: Drilling and Testing
Gregg Drilling & Testing, Inc. (Gregg) offers a wide range of services for environmental, geotechnical and marine site investigation and remediation. For last 25 years, Gregg has been widely recognized as a leader and innovator in drilling, sampling, and subsurface investigation, providing clients in industry and government with the highest quality services.
Customer Success:
The company is saving approx. $15,000 yearly on IT development, configuration, and customization over the cost of a comparable SaaS based purchase order and inventory system.
The purchase order system, which efficiently handles multi currency, budget and approval, reduces the purchasing backlog to half and prevents overrun of budget. The vendor management and purchasing framework have helped standardize processes across the company, control the budget, efficiently manage the inventory and improve relationship with suppliers.
The inventory management system helps to track and manage hundreds of items efficiently.
Challenges:
Combination of fragmented business software and spreadsheet prevented Gregg Drilling from taking full advantages of standardize purchasing order system across the company and manage budget and inventory efficiently.
Inability of business software to handle purchase order in multi currencies, multiple warehouses, and budget control had slowed order processing.
Inventory planning was hampered because reports were essentially delivered just once in a month.
Solution:
Gregg Drilling chose Datamoto over other online purchase order system because Datamoto is simple to use and it's ability to handle multi-currency and integrated inventory is superb.
The company chose Datamoto over other online business software system because of the advantages in cost, reliability, as well as deployment time— Gregg Drilling went live within couple of weeks with Datamoto.
Company uses Datamoto for purchase order, inventory and vendor management. Gregg Drilling did not require any training to use Datamoto since it is simple to use.
Name: EPSILON PLASTICS PTE LTD
Location: Singapore
Industry: Manufacturing
Epsilon Plastics Pte Ltd is the brain child of two young entrepreneurs who strongly believe in giving back to the community through a sustainable business model. We are the supplier of plastics disposables to distributors, businesses and consumers.
The company manufactures garbage bags and partners with various companies to distribute other food grade plastic disposables. We also provide packaging solutions such as hand pallet stretch films and OPP tapes.
"We are using Datamoto to assist us with quotations and invoices. The user interface is simple and easy to use. Since it can be log-in as long as there is internet connection, we are able to churn out quotation for our clients at their offices which adds to our work efficiency. The report section gives us a good overview and summary of sales figures which is very important for our business making decisions.", says Bernard Lim, Sales Manager. 
Mr Lim says, "I think what is important is the customer support. The response from the customer support team is fast and the team is committed in resolving problems faced by customers. There was once a IT firm from Singapore came to pitch a software which is parallel to Datamoto. However, their software was not as robust. As such, I showed them Datamoto and they were very impressed with the system. They walked away giving Datamoto two thumbs up and advise me to continue using Datamoto. Given the robustness coupled with the low cost of usage, Datamoto is highly recommended!"