Powerful Yet Simple – Optimize your Leads and Opportunities to Orders
Electronic Parts Sourcer: How am I using Online Datamoto Part Sourcing?
Anne Rousseau
Managing Director | Stream Components
Background:
With extensive experience in sourcing and quality management, Stream Components is uniquely placed to help CEMS and OEMs meet the demands of their customers. We find hard-to-find components – passive parts and electromechanical. We deal with transport, aerospace and defense sector. We provide BoM and kitting service and manage obsolescence.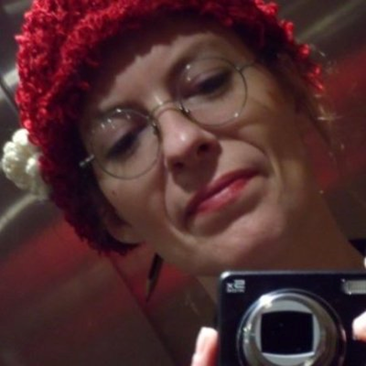 Problem:
We needed a cloud based CRM software which can handle all our parts sourcing needs. There are some specialized software which are very costly and do not provide some of the CRM features specific to sourcing that we wanted.
Solution:
"Datamoto team has passion to listen to customer, understand customer's business challenges and add features in to their application. Datamoto helped optimize our sourcing operation.", says Anne.
The following business processes are used to solve Anne's problem:
Work with Anne to create Inquiry and Bid modules for sourcing.
Sourcing CRM – manage inquiry, bids, leads and opportunities.
Bids can be analyzed. Inquiry can be converted to quote with one click.
Convert bid to purchase order in one click.
Part searching – a holistic view of a particular part.
Notify buyers when a new inquiry is added.
Integrated with Inventory, Order, Customer and Vendor modules.
Transform
Break through your limitations with the technology built specifically for distributors and manufacturers. A cloud based application built for 21st centuries companies.
Engage
Engage and inspire your customers by providing services that they deserve with efficiency.
Order
Datamoto online order life-cycle management software puts you in a faster path to recognize revenue, higher customer satisfaction and renewals.
Source
Leverage supplier and vendor relationships with complete visibility across the purchasing process.
Warehouse
Streamline your storage with deep metrics and inventory controls. Turn your warehouse faster.
Fulfill
Deliver on time, every time. Exceed your customers' expectations while minimizing shipping costs.

Fully Integrated
It takes advantage of Inventory system which can track lot, supports kitting, alert stock level, handles multiple warehouses and item activity history.
Order management is integrated

Inquiry to Quote
Build your inquiry as you get more information from customer.
Handle multiple parts in one inquiry.
Notify instantly to buyers about the inquiry.
Convert inquiry to quote.
Bids
Create customer Inquiry. Generate a quote from inquiry.
Add bids (or supplier's quote) in to the inquiry. All bids are organized by inquiry.
Flexible – can add incomplete, similar parts as bids.
Can capture all the information such as delivery, package, condition, warranty and so on.
Generate purchase order from a bid.
Sourcing – CRM
Log communication at Inquiry level.
You can set reminders.
Allow you to convert inquiry to lead and lead to opportunity and opportunity to quote.
Provides analytics on quote created and inquiry received and others by comparing to last month.
Allow you to give a grade to your inquirer.
Part Search
Powerful search – 360 degree view of the parts.
You can search comments and remarks too.
Analyze Inquiry and Inquirer
Get detail information about the inquiry.
Inquirer past history report in one click.
Flexibility
An inquiry can have only one part or multiple. Suppliers or inquirers may maintain their own part numbers. Some items may be new and some others are used. An inquirer may not be a customer yet and you do not want to add inquirer as a customer yet. Any combination of flexibility you want, Datamoto provides it.