Sales Order Management for Manufacturing Organizations
Datamoto provides very simple to use complete life cycle of order management for manufacturing organizations. It allows users to create sales order directly or convert a quote to sales order. Users can book the order, create work order, and send notification to customer about the order. Work orders do not contain the price information and which can be sent to the manufacturing unit to manufacture the goods.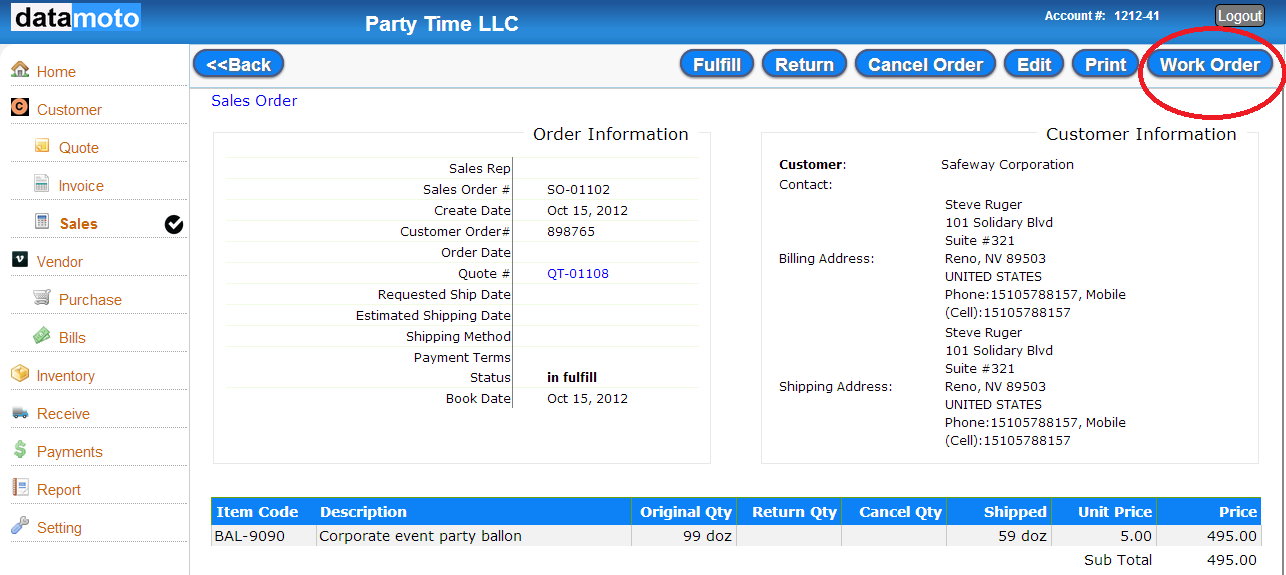 Once order is ready to ship (either full or partial), users can generate packing list and ship the order. If needed user can also generate and print delivery order form. Delivery order forms are used when customers pick up the order or shipment is not used for delivering the order.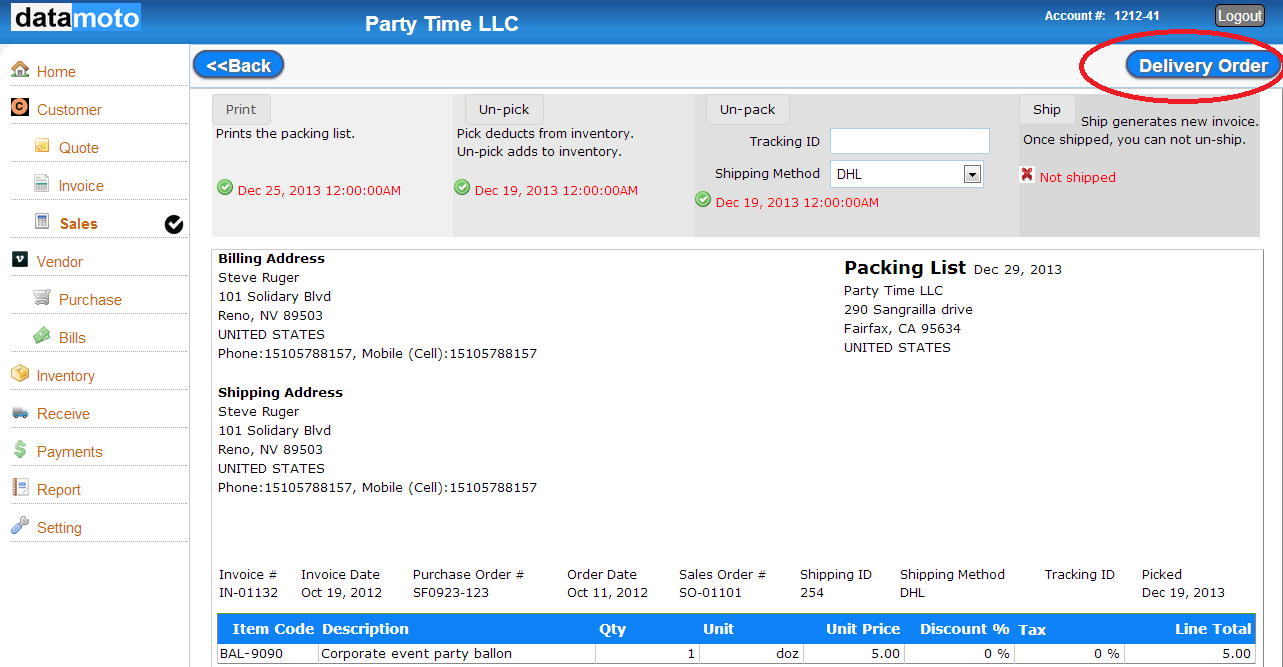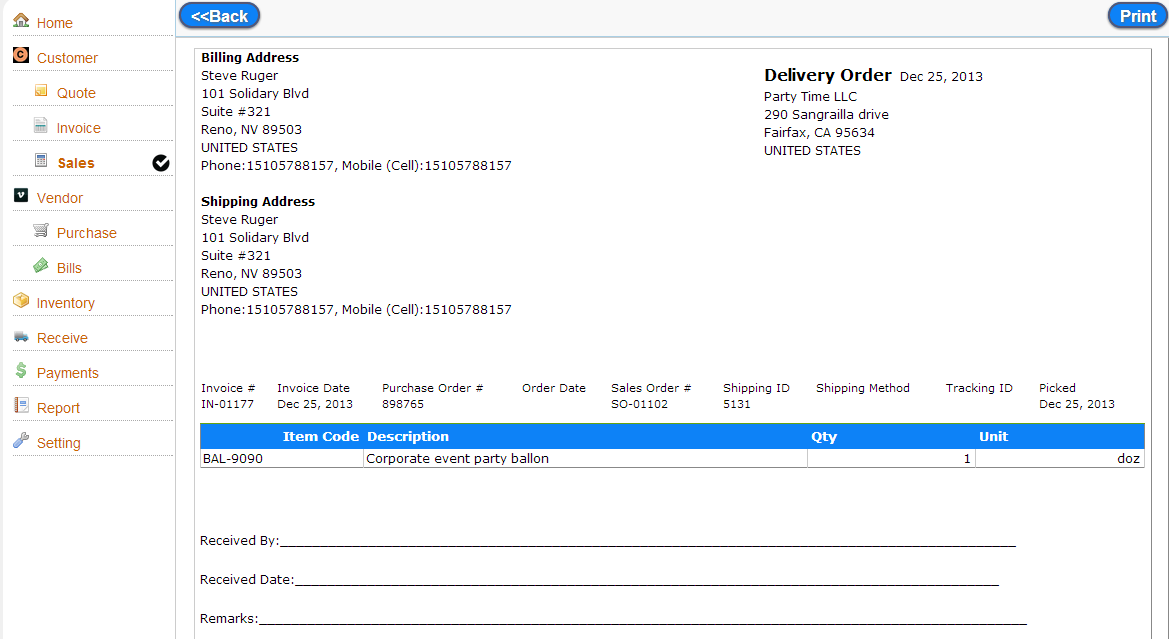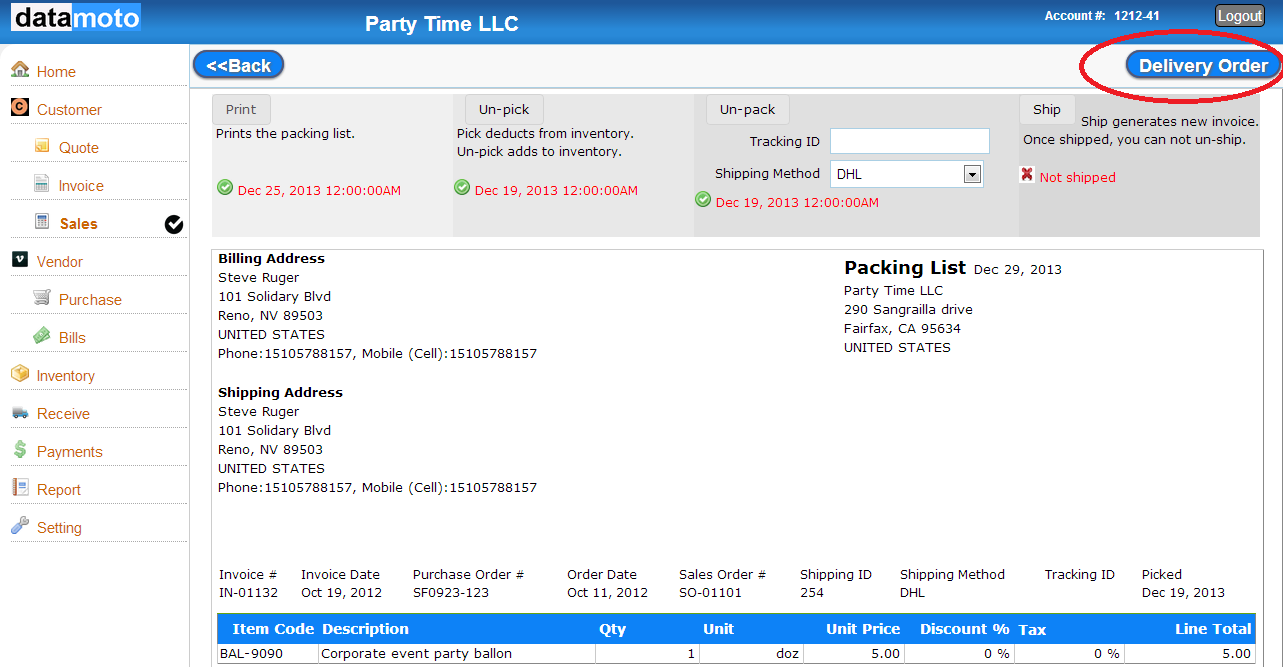 For exporters, you can download packing list and invoice and edit these documents according to the destination country specific format.
Datamoto's order management also provides recurring order creation feature to support some of the unique manufacturing order processing cycles.
The order management has full capability of partially fulfilling orders, cancelling orders and manages return items which automatically updates inventory and invoice.
Datamot provides inventory module which includes complete tracking of each inventory transaction, inventory search as well as real time reporting of remaining sales order and purchase order quantities for each inventory items.
The simple workflow, easy to use and excellent support system makes it attractive for small or big manufacturing companies to choose Datamoto's online order management system.
Convert a quote to sales order or create a sales order directly.
Recurring sales order are supported.
It supports multi-currencies (foreign currencies).
Order booking is supported.
Generate work order, which excludes pricing information, and print.
Order cancellation and returns are supported and invoice and inventory are automatically adjusted.
Order can be fulfilled partially to ship partial orders. Multiple orders can be combined to one shipment.
Packing list can be generated at any time. It automatically creates invoice and adjusts quantity in the inventory.
Generate delivery order to support when traditional shipment is not involved to deliver the order.
Track every sales order, quote, invoice and inventory items. For every transaction, all these documents are automatically linked.
Support of detail search criteria to search any document in the Datamoto application.